The Ramban Synagogue is the second oldest active synagogue in the Jewish Quarter of the Old City of Jerusalem.
It was founded by the scholar and rabbi Nachmanides, otherwise known as the Ramban, in 1267.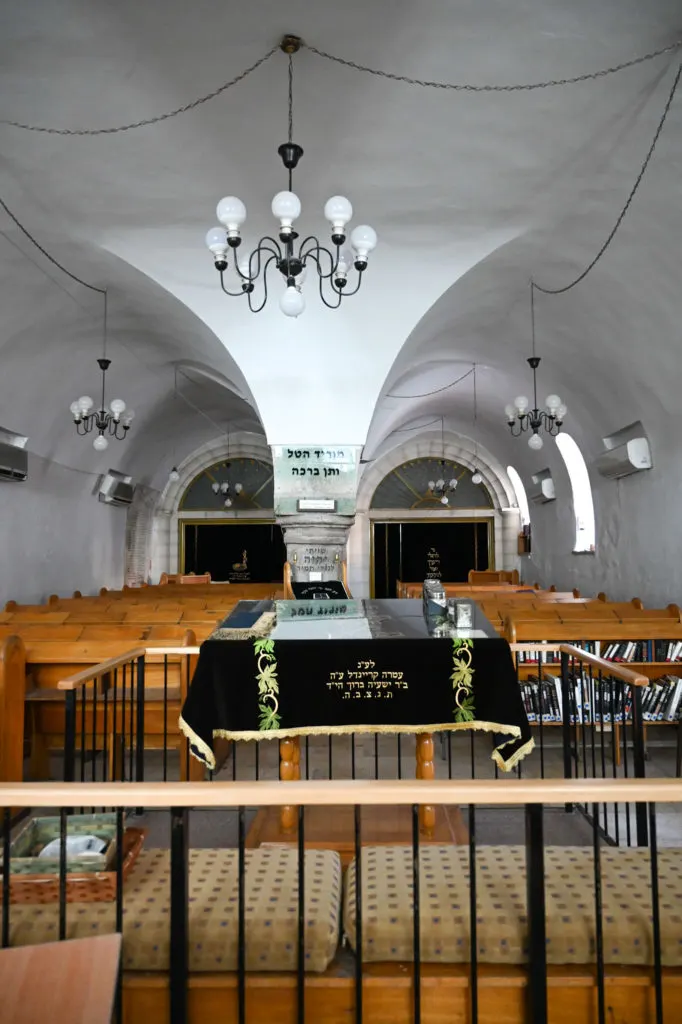 After the Disputation of Barcelona, Nachmanides was exiled from Aragon, and made his way to the Land of Israel in 1267.
Upon his arrival to the Holy Land, he wrote a letter to his son describing its state, saying "The more sacred the place, the greater the devastation it has suffered. Jerusalem is the most desolate place of all" but added "even in its destruction, it is an exceedingly good land."
The Ramban also noted in his letter that "there are ten men who meet on the Sabbaths and they hold services at their home." So, he decided to created a synagogue to serve and revitalize Jewish community in Jerusalem.
He wrote to his son, "we found a house in ruins built with marble columns and a beautiful dome and we took it to the synagogue because the city is abandoned and anyone who wishes to take from the ruins can help himself".
The columns had Romanesque and Byzantine capitals and no Gothic or Islamic architectural features. This suggests that the building predated the Crusader period.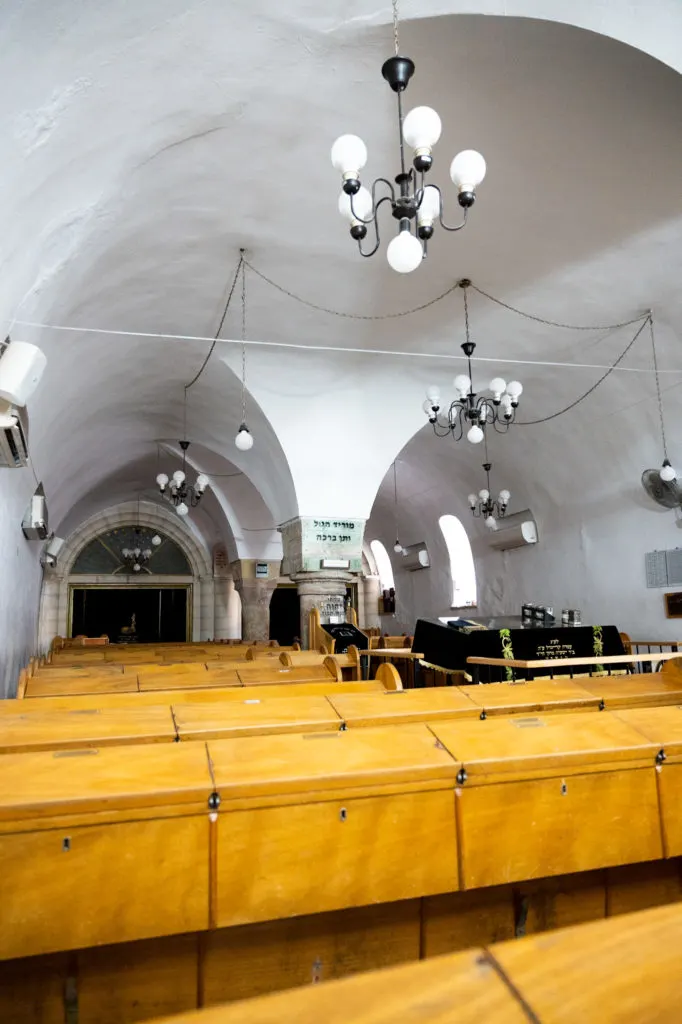 A number of Jews moved to Jerusalem after hearing of the Ramban's arrival, and the community expanded because of the synagogue's presence.
The Torah scrolls that were evacuated to Shechem before the Mongol invasion were returned, and the synagogue was ready for use within three weeks for Rosh Hashanah.
The Ramban Synagogue became the center of Jewish culture and Sephardim and Ashkenazim prayed and studied together in the synagogue for the next three hundred years.
Then, in 1586, the synagogue was closed under the order of the Turkish governor of Jerusalem because it shared a wall with a mosque.
As a result, the Sephardi community built the Yochanan ben Zakai Synagogue, and the Ashkenazim built the Hurva Synagugue.
Later, a Mufti confiscated the Ramban Synagogue and converted it into a mosque. Then, it was used as a flour mill and a cheese factory.
After the Israeli War of Independence, the building was destroyed by the Arab Legion.
However, after the reunification of Jerusalem in 1967, Jews regained access to the property, and rebuilt the synagogue.
The Ramban Synagogue's doors reopened 700 years after the ancient building was built.
Today, it is used by the Ashkenazi community and serves as the main shul of the Jewish quarter Community.
How to Find The Ramban Synagogue
When I first found it, it was by accident. I was looking at the Hurva Synagogue and happened to notice a sign indicating it was nearby.
If you face the Hurva, the Ramban synagogue is on your left, down a set of stairs.